Honour A Loved One (HALO)
Memorial jewellery is a special way to honour and remember your loved ones and can be designed to tell their unique story such as an opal that matches the color of their eyes, or their sparkling personality.
The ashes or mementos are set with your choice of opal and can be customized with additional gemstones, meteorite shavings, or glow powder to give you a finished product that you can keep close to your heart for a lifetime. We handcraft each piece with the individual in mind, striving to provide you with the greatest intention and quality.
Let's get started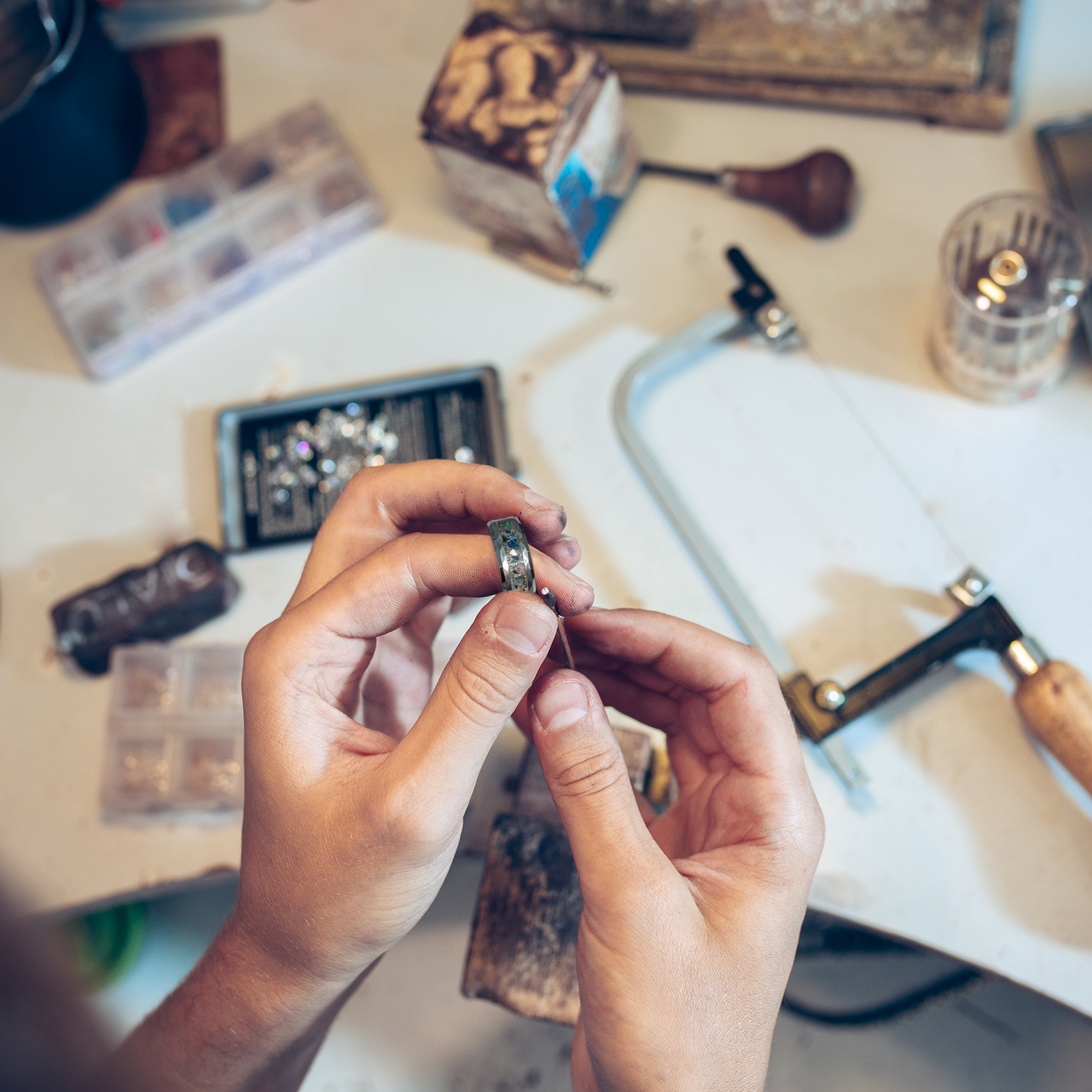 Our Process
We understand how personal and meaningful it is to memorialize a loved one, and we strive to put the most caring intention into each piece.  We want our customers to feel connected to their departed even in the process of creation, so we request a photo of them to place in front of our workstation to watch over our work.
We send a picture via text message to the client so they may witness their loved one's ashes being added to the jewellery at that moment.
Once the Honour A Loved One (HALO) jewellery is completed, we place it in a custom wooden ring box with your loved ones name engraved on a plaque adorning the top.
The photo can be returned if requested to do so, but if not, the photo of a loved one joins the others in a photo album; or the photo of the pet will be placed on a memory wall along with all the other furry companions.
Let's get started